T Jarrod Bonta's previous release, "White Lines", was eagerly received by roots music lovers and no less should be expected from his newest offering, "Mr. Jukebox". Bonta exposes some fresh ground and cultivates it to a bountiful harvest.
Eight of the ten tracks are composed by Bonta. The two covers are Johnny Bush's "Tennessee to Texas", and Merle Travis' "Nine Pound Hammer". Bonta shares the lead vocal spotlight with Brennan Leigh ("Two Familiar Strangers"), Johnny Bush and Justin Trevino ("Tennessee to Texas"), and Roger Wallace ("Nine Pound Hammer"). Wallace also contributes harmony vocals on other tracks. All tracks feature virtuoso instrumental support from Bonta (piano), Jim Stringer (acoustic and electric guitars), Dave Biller (pedal steel), Randy Glines (upright and electric bass), and John McGlothlin (drums). The project was jointly produced by T Jarrod Bonta and Jim Stringer.
The feel of the songs ranges from Texas two-step shuffles such as "Mr Jukebox" and "Take Me Down", the rockin' toe tapper, "Nine Pound Hammer", up-tempo western swing, "Tennessee to Texas", and even a murder ballad, "Something on my Mind". If like many fans, you barely recognize today's "country" music as deserving of that label, then this CD will be a refreshing reminder that the genre is still alive and thriving in Austin, Texas.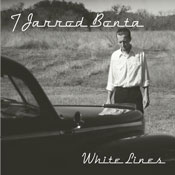 In an era of over-processed, over-produced, over-hyped and UNDER-performed music masquerading as "country", this CD will shine through like the polished dance floor in a Texas honky tonk. The CD was engineered and co-produced by Billy Horton and bears his "rootsy" stamp. Then, there's the talented bunch of players – including Dave Biller on pedal steel, Erik Hokkanen on fiddle, Randy Glines on upright bass, Dennis O'Toole on drums, Jim Stringer on guitars, Roger Wallace and Johnny Bush on harmony vocal -- each well known for his many contributions to Austin music.
Buy the CD on CD Baby -- CLICK HERE
Eight original tracks, two covers. Features T Jarrod on piano and vocal; Beau Sample on bass; Paul Schlichting on drums; Jim Stringer on guitar. Guest appearances by Dave Biller and JD Pendley.
To download a hi-res cover jpg,